How well do you know your hats?
It can be helpful to understand the key vocabulary and construction of a hat when purchasing.
BAJA
Sustainable Braided Palm Fiber
BASIX
Sustainable Handwoven Palm Fiber
UPF 50+
This headwear meets the UPF 50+ requirements set by the leading dermatology authority, blocking 96-99% of the sun's harmful rays.
SUSTAINABLE
Made with natural straws that are eco‑conscious, highly sustainable, and renewable. They are not only a stylish addition to your wardrobe, but you'll be making the world a better place.
HANDWOVEN
The bodies of these hats are woven entirely by hand. In some cases, this art can take days and weeks to complete.
Find Your Size
Finding the perfect hat is about more than function and fashion – It's also about the right fit. A properly fitted hat can best protect you from the elements, compliment an outfit, and even enhance your face.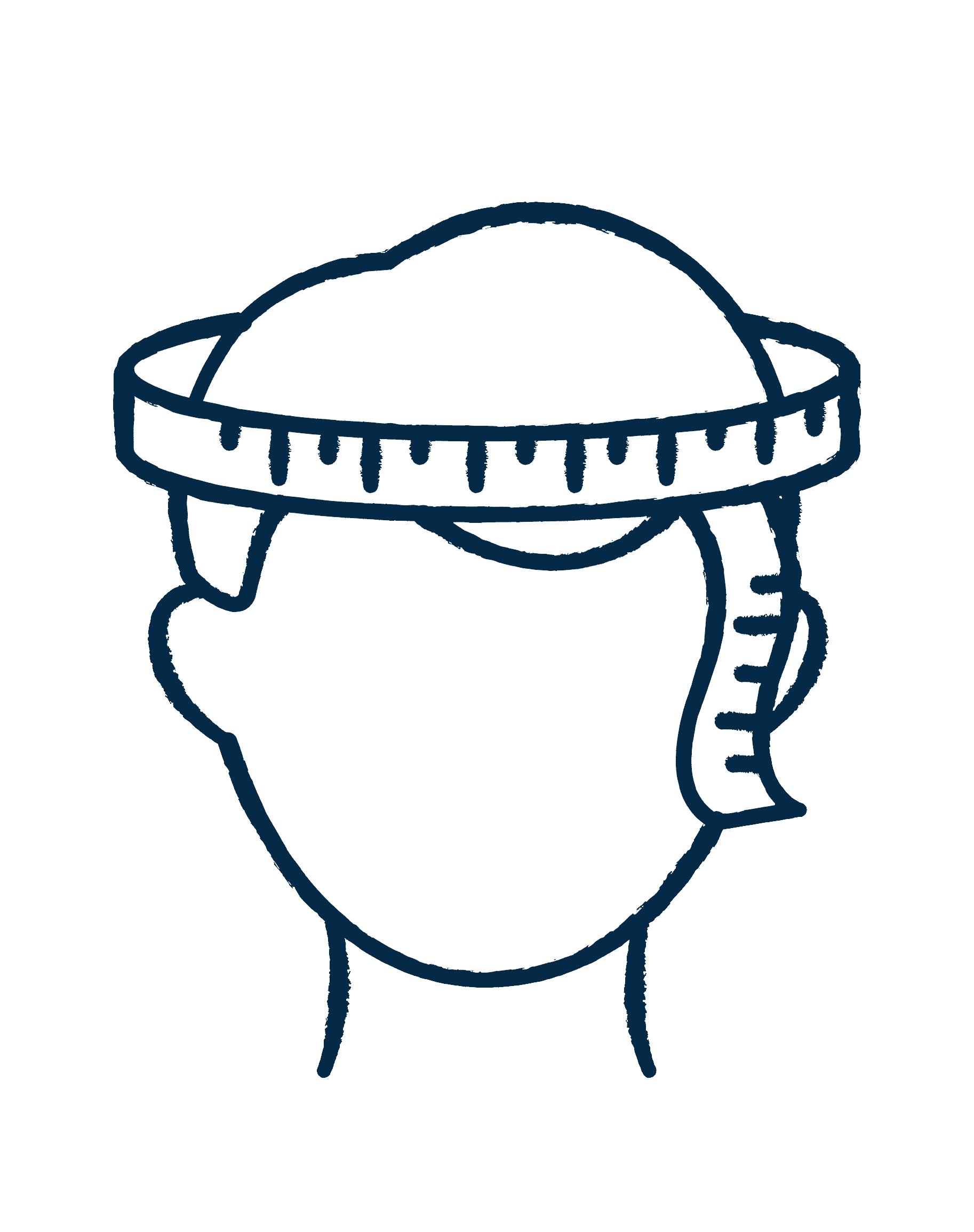 FINDING YOUR SIZE
To find your perfect fit, you will need a flexible measuring tape.
Measure the circumference of your head about 1 inch above your ears. To do this, gently wrap your measuring tape all the way around your head until it slightly overlaps. 
Take your measurement and find the corresponding size on the chart. 
If your measurement falls between two different sizes, it is best to size up.